Smart Cities, intelligence at the heart of the cities of tomorrow
Smart Cities use technology to improve the quality of life of inhabitants. Drawing on an ecosystem of objects and services, it also aims to set cities on the road towards sustainable development. In addition to the services it aims to offer to its inhabitants, the Smart City is cleaner, more eco-friendly and "liveable" for all. 
More connectivity and greater technological and environmental performance
In Smart Cities, street lamps will light up only when people are passing, parking spaces will inform your connected devices that they are free and traffic lights will alternate according to real-time needs, thus reducing the city's electricity consumption and CO2 emissions. The city's garbage bins will indicate when they are full and need to be collected. The sprinkler system watering the city's gardens and plants will be connected to the weather and decide whether or not they will turn on, thus reducing water waste. Smart Cities develop data centres capable of processing the data of all the players involved, with the aim of optimising urban services. The smart city thus creates an efficient ecosystem integrating better management of the city in a setting that respects the environment and offers optimum comfort to its users. This data analysis requires different certification levels, for which support from a trusted third party in the construction of infrastructure and industry is necessary.
From smart building to green building: Making green data interoperable
Integrating a large quantity of information and helping to prevent digital "waste" due to flaws in interoperability, Building Information Modelling (BIM) enables information centralisation analysis. Built around a Common Data Environment (CDE), BIM can use open languages compatible with the different information sources. To this end, market BIM standards such as the Industry Foundation Classes (IFC) have been developed in recent years and incorporate such capabilities as data structuring as a function of environmental impact. By making the green information from the model interoperable with other classification systems, multiple underlying options can be considered, such as extraction of financial green value by identifying the CAPEX-OPEX produced throughout the building's life cycle.
Download our White Paper:
Contact us
Resilience and Real Assets
Download it now !
Alexandre.BOMPARD@socotec.com
"Comprehensiveness, classification and data reliability will become essential components in transforming data into value for buildings. SOCOTEC is driving the market in this direction through our service offer for the creation and operation of digital mock-ups based on ICMS/IPMS standards in partnership with RICS, but also through the certification of technical data of digital mock-ups such as the "BIM Model - As Built" Certifications by SOCOTEC Certification International."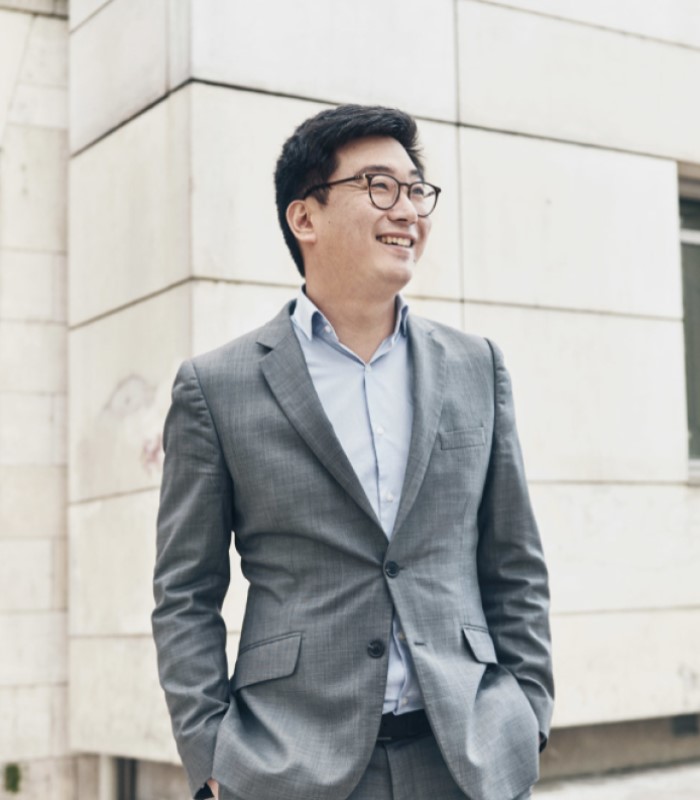 Real estate plays a part in the fight against climate change
With SOCOTEC Green Buildings, we help our clients design, build and maintain :
Ecology, the selection and recycling of materials, decarbonisation and energy performance are some of the contributors to green value for real estate. They make it possible to deliver more sustainable and resilient buildings. 
The issues at stake in public health are becoming a central topic when it comes to our homes and workplaces. Taken into consideration alongside the comfort and well-being of employees, they become a real vector for the performance of organisations and real estate.
The connected building must bring higher levels of comfort and environmental performance, improved social ties, more efficiency in the workplace, and greater safety, as well as facilitate maintenance.
Companies are now developing social responsibility policies. Beyond the operations of their own organisation, they are taking action for more inclusive real estate in an inclusive city. SOCOTEC Green Buildings advises and supports real estate players in their sustainable and digital transformation such as:
- building studies and performance
- support in seeking environmental certifications
- CSR strategy development in construction

The team is made up of 23 consultants specialising in sustainable real estate, 10 consultants specialising in energy performance and 6 ecologists.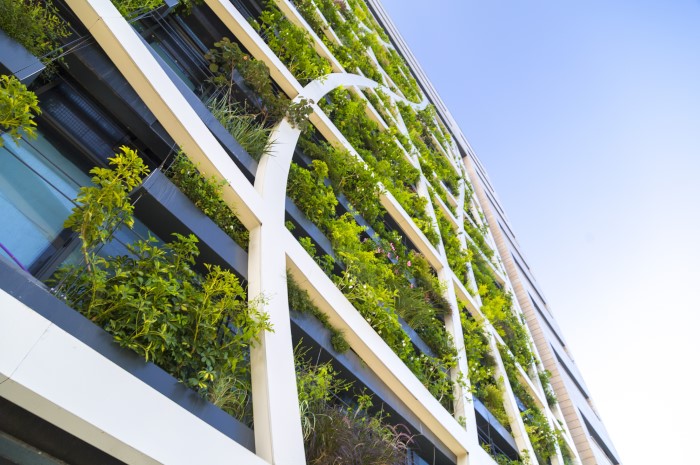 BIM-integrated design
BIM lays down the foundations for good maintenance in the Smart City. This makes it possible to aggregate essential data, for example for public services or the local authorities. Data plays a crucial role in risk prevention. In order to become even more efficient, it is best to opt for CIM (City Information Modelling), which is a step farther. This system compiles data not only from BIM data, but also from the IoT (Internet of Things), as well as from transport, public services, etc., each a valuable source of information for urban planners tasked with designing and testing their solutions before they are integrated into the city. SOCOTEC has worked on numerous eco-neighbourhood and CIM projects.
Stringent certification requirements
Thanks to its expertise, SOCOTEC is able to assist its clients as they file for the certifications required for the creation of Smart Cities, or guide them in strengthening their application. All with a clear objective: to create more sustainable, more autonomous, better-connected cities with less impact on the environment and biodiversity.
Want to know more about smart cities?
Contact us
Contact form
Alexandre.BOMPARD@socotec.com