SOCOTEC,

a

trusted

and

successful

international group
In 2022, the Group consolidated its positions in its key markets and on major projects in the Building, Infrastructure and Industry sectors, thereby reaffirming SOCOTEC's aim of becoming the world leader in asset integrity.
With €1.2bn turnover and 11.300 technicians and engineers worldwide, SOCOTEC is a recognized specialized trusted third-party.
Our services are essential  to accompany the environmental, energy and regulatory transitions, throughout the lifecycle of the construction, infrastructure, and industrial assets to guarantee their integrity and ensure the safety of people living or working in buildings as well as of people using infrastructure or industry equipments daily .
The increasing need for performance issues relating to assets in the perspective of sustainability, resilience, urbanisation, climate change, technical and environmental performance, etc… has allowed us to become a natural partner and trusted third-party among our clients around the world.
Our aim is to continue building confidence among all our stakeholders – our clients, public and private companies as well as with our teams – to ensure that testing, inspection and certification are understood as a way of bringing a safer and sustainable world to people.
SOCOTEC's Global Footprint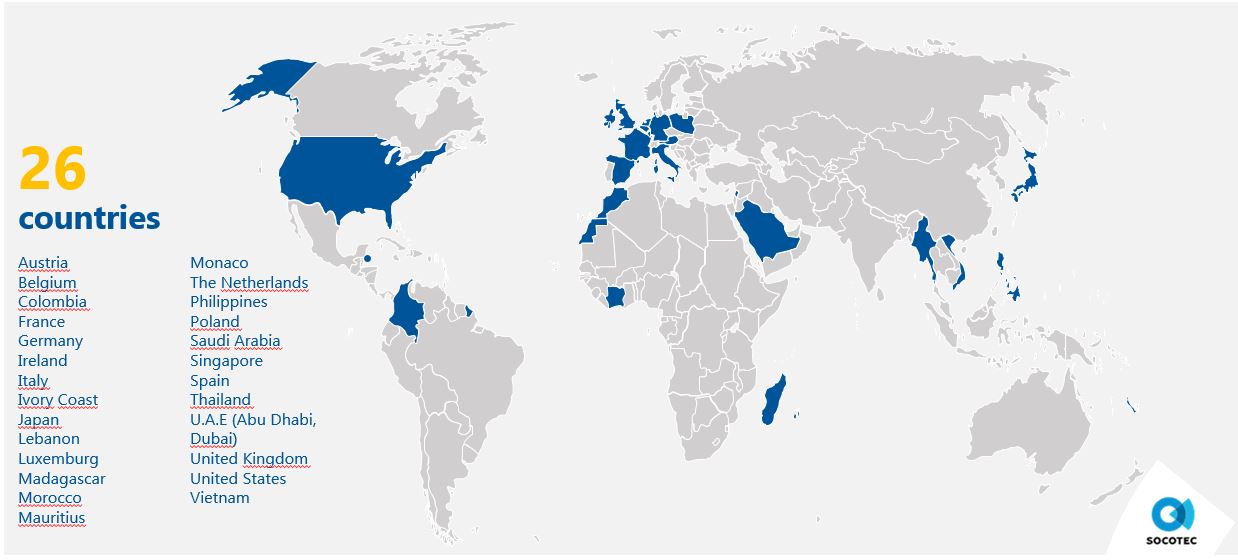 Our 5 strategic growth initiatives
Backed by our 11,300 experts, engineers and technicians working around the world, taking great pride in our ability to deliver independent expert opinions based on our in-depth knowledge of regulations, standards and cutting-edge techniques in construction, infrastructure and industry.
Our strategic acquisitions strategy and our ambition to become a worldwide first-choice partner make us a fast paced company, always on the move with a strong entrepreneurial spirit, relying on agile and talented people.
Thanks to our continuing transformation and our acquisitions in 2022, we have strengthened our positions in our business lines:
No. 1 in Building control in France and in the UK.
No. 1 in TICC infrastructure in the UK and Italy.
No. 1 Wind turbines and photovoltaic panels Inspection in France.
No. 3 Inspection of in-service facilities in France.
A leading company

in

Tunnelling

and in

Ordnance

Detection

in Germany

A

European

leader in

nuclear

power plant inspections,

ordnance

detection

,

soil

and site pollution

measurement

and 

investigation, and inspections of

industrial

equipment

A

worldwide

player

in monitoring for the construction and infrastructure

sectors

,

technical

inspection for 

construction,

testing

and

measurement

, and

certification.
Complementary

activities

with

an international

footprint




(47% France – 53% international)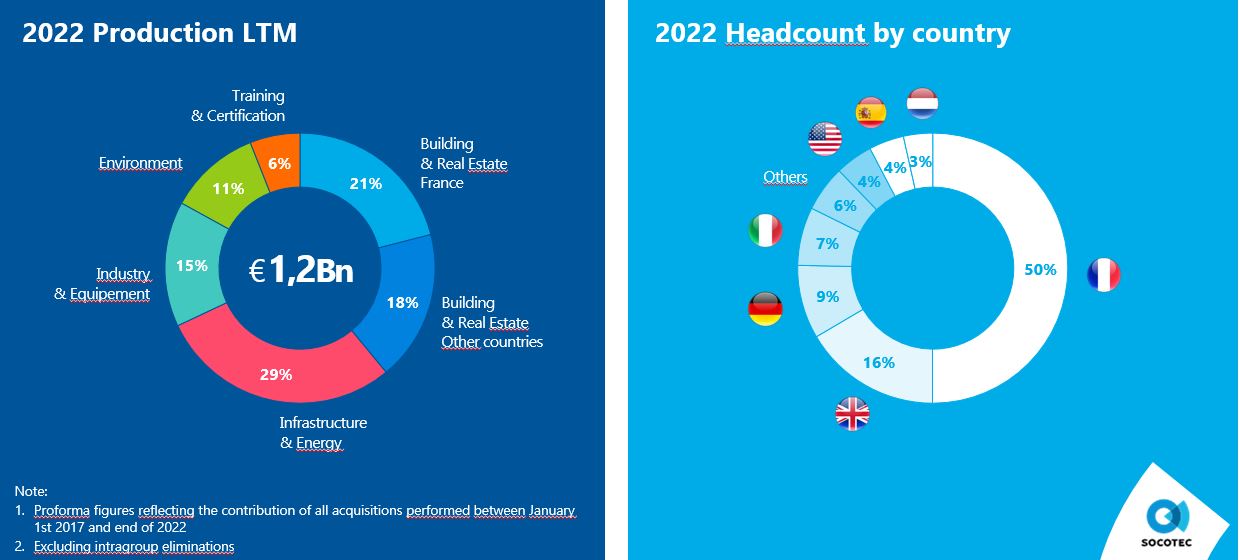 Our 2021 - 2023 acquisitions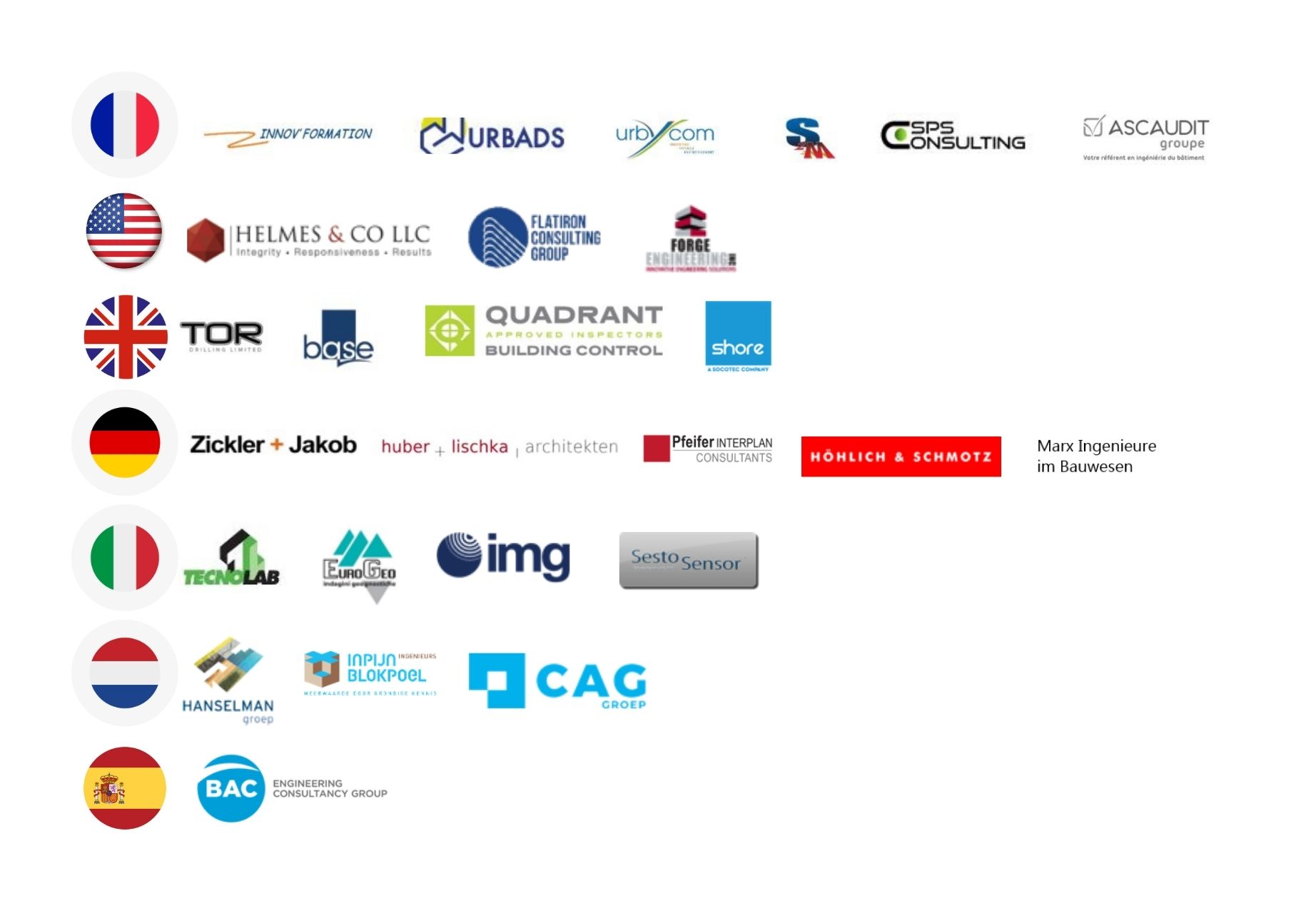 Our client credentials