Line B of the Rennes Metropolitan Automatic Metro System
Line B of the Rennes Metropolitan Automatic Metro System
SOCOTEC is carrying out Assistant to the Contracting Authority (ACA) and technical control missions during the construction of Line B of the automatic metro system in Rennes, France
KEY INFORMATION
Name: Line B of the Rennes Metropolitan automatic metro system
Client: SEMTCAR
Date: 2011 – to date
Size: 13 km and 15 stations  
Place: Rennes, France
PROJECT SUMMARY
SOCOTEC, the leader in risk management throughout the lifecycle of buildings, is carrying out numerous technical control missions during the construction of the 13 km long Line B of the Rennes Metropolitan automatic metro. The project includes the construction of an aerial viaduct nearly 3 km long. 
PROJECT DETAILS
The construction of Line B of the Rennes Metropolitan automatic metro will take place over 13 km and will include 15 stations.
Divided into two sections, the construction includes an operations and maintenance centre, a centralised control station, two interchanges between lines B and A, and three park-and-rides. Usually carried out by drilling with a TBM, the construction site also includes areas in covered trench, open trench and a pre-stressed concrete aerial viaduct of almost 3 km in length. The latter consists of a succession of 42 independent structures, including 40 with two spans and two with single spans. 
SOCOTEC, a trusted independent third-party in Testing, Inspection and Certification (TIC), has been entrusted with numerous missions relating to the sturdiness and equipment of this infrastructure, such as regulatory ACA and verification of studies for the solidity of structures, station safety and assessment of the safety of a guided public transport system. In order to tackle other important technical, rail and geotechnical challenges, other services are also on the agenda: EOQA co-contracting, excavation vulnerability diagnostics of the existing buildings, classification of the buildings to allow adaptation of the execution methods (in particular the confinement parameters of the cutting face for TBM excavation) and external control of studies and works on temporary structures.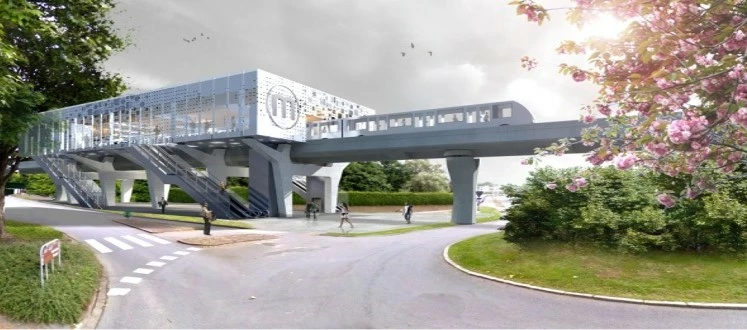 Want to know more about our infrastructure services?
Contact us
Contact form
christophe.riou@socotec.com